Speaker Superstar
12 Weeks to confident, frequent and profitable speaking
Imagine striding out on stage filled with steady confidence…
...delivering a talk so unique and inspiring that your audience are completely enthralled…
...and immediately after, being inundated with client enquiries and more speaking opportunities.
Your life and business as a speaker can be this easy, this enjoyable and this energized.
The question is: How good are you willing to let life get?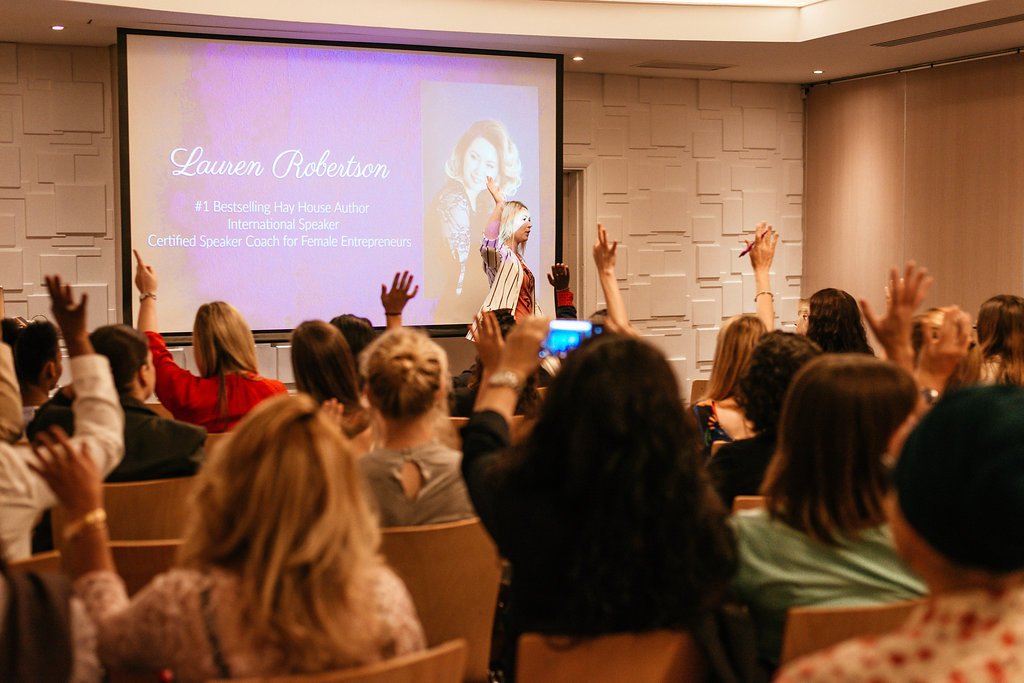 As a professional speaker with 16 years' experience I share your desire to spread a message you deeply believe in; live a life of meaning and contribution; experience time, money and creative freedom; and create a change in the world that you can be proud of.
I understand your desire to be a renowned speaker.
I have travelled round the world giving talks and seminars, teaching workshops, speaking at conferences, on a mission to inspire and delight audiences as I go.
Speaking has brought so many adventures, blessings and wonderful people into my life.
I also understand that there may be something holding you back.
You may have noticed on social media that everyone and their mother is speaking - and you are lost as to where they're all finding these speaking opportunities??
Perhaps you've been caught in the 'speaking for free' trap and don't see how you'll ever make great money as a speaker.
Or maybe you're questioning whether you even have anything interesting to say?
I get it because I've been through these worries too.
Are you ready to turn these doubts into success?
There are MANY excellent speaking opportunities out there, and many audiences that would LOVE to hear you speak.
You CAN be well paid as a speaker and / or have speaking be a lucrative aspect of your business.
...and when you tell your story, your way, to the right audience, they will be mesmerized and their lives will be forever changed. You DO have something interesting to say, I promise you that.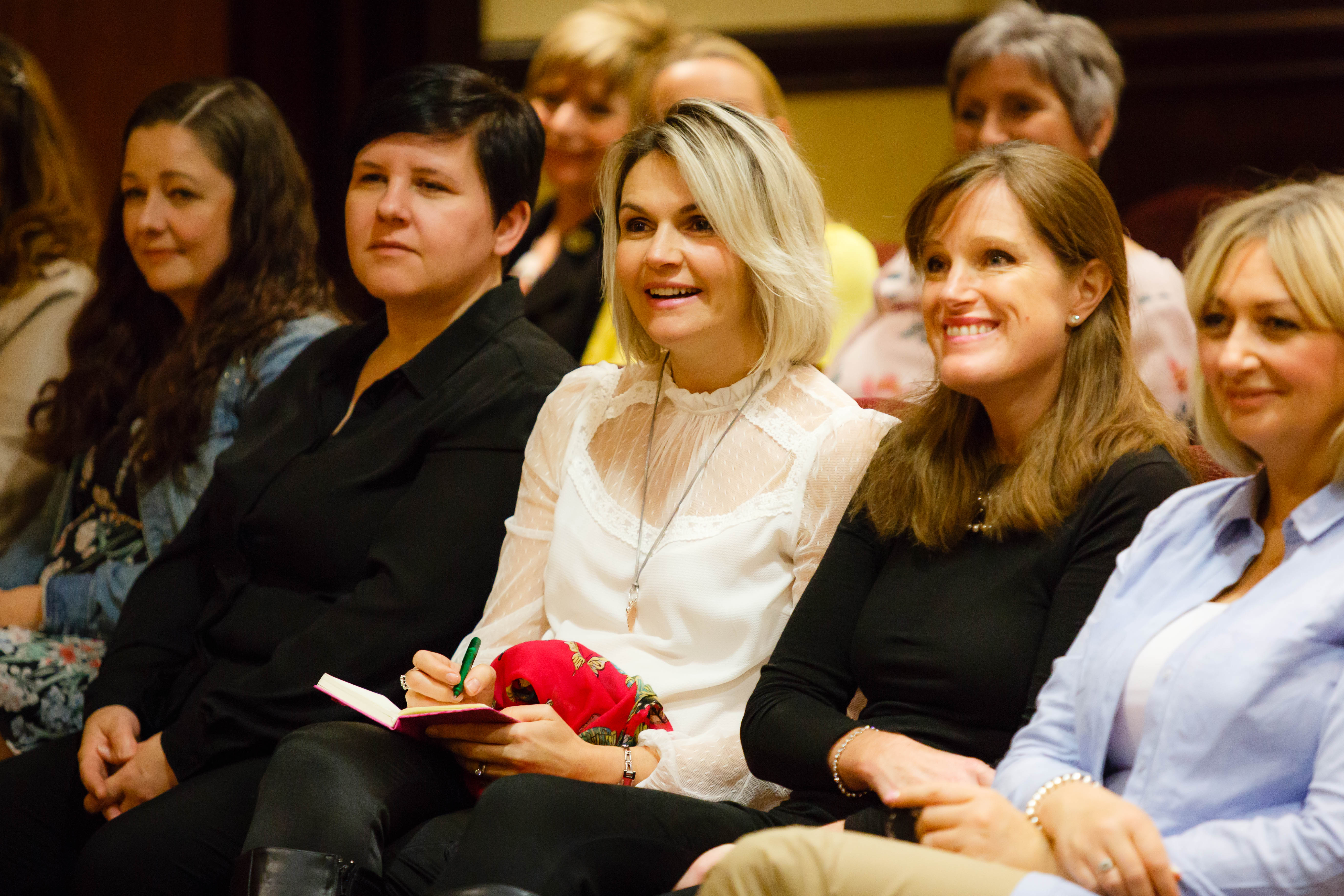 So if you are:
A female speaker who is ready to master the business of speaking (a scintillating talk; more speaking gigs; getting paid to speak) then you are in the right place.
A female entrepreneur with a burning desire to speak to create clients; position yourself as an expert; and elevate your brand, then you are also in the right place.
Together, we will accomplish all this and more in Speaker Superstar.
Speaker Superstar is a 12 week coaching program for female speakers who want to:
Experience true self-confidence and stage presence
Create a unique and captivating signature talk
Get booked and paid to speak
Create their own profitable seminars and live events
Speak well and profitably on social media, podcasts, video and interviews
Leverage speaking to elevate their brand and be seen as the go-to expert in their niche
It's time to put an end to you:
Struggling alone
Doubting yourself
Speaking for free
Delivering unfocused and/or lacklustre presentations
Making little to no sales
Wishing for different results but lacking the support to make it happen
It's time for you to START speaking with confidence; REGULARLY; with places and people that appreciate you; and getting paid to do so.
During Speaker Superstar, we'll be working towards three tangible and easily-achievable goals:
Creating and FINISHING your unique signature talk, so you are confident and event-ready. At the end of week 4 you will deliver your talk to me by recorded video and I will personally assess your performance, offering you detailed feedback.
Secure 5 speaking opportunities. I will show you the exact steps you need to take to secure 5 great speaking opportunities (and 5 after that...and 5 after that!)
Making more money as a speaker. I will show you how to sell yourself, your talk and your products and services in the most elegant, effortless and compelling way possible without being salesy. I will help you tighten-up and kick-start your business, whilst finding the best possible way to leverage speaking in your industry. Whether you're a speaker, a speaker/coach, a speaker/author, a speaker/entrepreneur, together we'll create a map for sustained success.
Speaker Superstar is not for everyone…
If your desire to speak is maybe instead of MUST…
If you tend to quit on yourself when you're almost there…
If your default mindset is to criticize and complain…
If you're ungrateful and devoid of wonderment…
If you're unwilling to show up and keep up…
If you expect to fail before you've even begun…
If your excuses are greater than your belief in what's possible...
Then this program is not for you. In order to create results, you must come with concentrated desire to speak, a willingness to commit, and an optimistic attitude. Speakers must be prepared to think and behave as leaders, be coachable, and be willing and able to change and grow.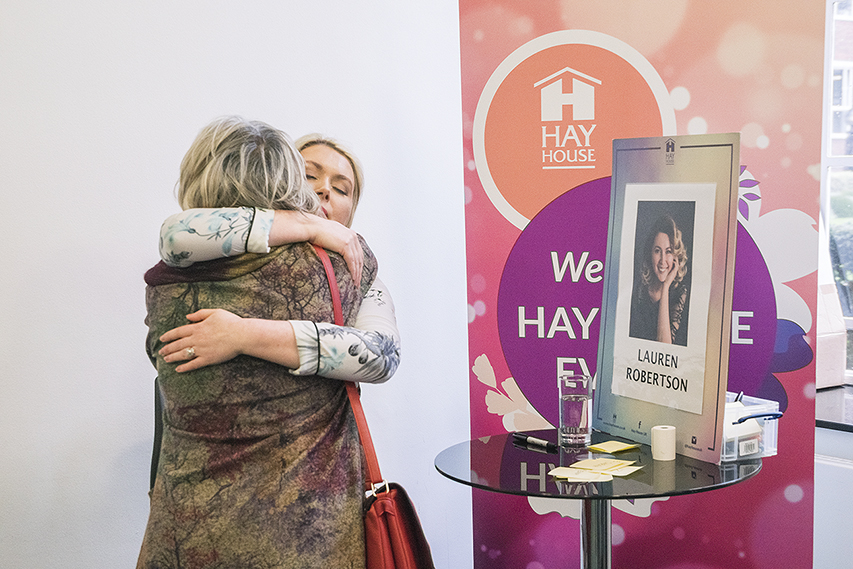 Speaking has been a way for me to receive a lot, and to give a lot.

...and I want to support you to create that reality for yourself as well.
Speaker Superstar is a 12 week interactive group coaching course for female speakers and entrepreneurs who feel the burning desire to deliver keynotes, speak at conferences, speak in corporate / companies, lead live events, seminars, workshops, and to speak from the stage all whilst changing lives, making money and experiencing more life and more freedom.
If this is you, then I'd love to welcome you to the program. The next live round begins Thursday 1st August 2019.
There are 5 points to the Speaker Superstar method:
1. Authentic Stage Confidence
I will show you how to banish speaking nerves for good, and how to find your unique sound and message, so that you radiate authentic confidence when you take to the stage.
2. Devising your Signature Talk
I will help you devise your signature talk (the subject you'll become known as the go-to expert in). Your talk will delight, inspire and move your audience through story, education, inspiration and motivation.
3. Getting booked to speak
Together, we will work on getting you booked to speak at 5 speaking events. From this process, you will learn exactly what it takes to get booked to speak so you can repeat your results.
4. Creating your own speaking events
True financial, time and creative freedom comes from hosting your own live events (this is mostly how I've built my business). I'll walk you through the process from getting bums in seats to creating raving fans who love your teachings, and signing dream clients from your seminars.
5. Speaking to stand out, be seen and elevate your brand
Speaking helps position you as a trusted expert which, in turn, helps you get booked to speak more. I will help you use speaking to elevate the profile and influence of your brand and business.
BONUSES
You will receive one 90 minute 1:1 coaching session with me ($500 value) in which we'll work on your talk and create an exciting plan for your speaking biz.
You will enjoy my Video Superstar program ($750 value) - finally create clients and get booked to speak by giving captivating presentations on Facebook live and other digital video media outlets. Discover the mindset and strategy of a video superstar.
You will gain access to my Speaker Superstar mindset pack to guide you to your best self, and your best life as a speaker. ($1000 value - including meditations, affirmations, visualizations and more!)
You'll receive my Fabulous Facebook Funnel Playbook, usually given to my highest paid private coaching clients (worth tens-of-thousands in revenue!) I fill my global Speaker Superstar events using Facebook ads. Take a look behind the scenes and discover exactly what I do to fill my live events with guests...even those who have never heard of me!
You will be invited to speak on my stage at a gorgeous global destination. You need not worry about filling an event - just show up and shine! (Branding photos included - priceless!) *Please note that this opportunity is for students who complete the course to a good standard, and is by invitation only.
COURSE ELEMENTS
12 x 3 hour WEEKLY group coaching calls (recorded and permanently accessible)
12 x weekly modules featuring videos, audio and written prompts
Speaker Superstar Facebook Group (for regular support + regular email support)
A Note on Excuses
There is nothing quite like public speaking to bring out the fear and excuses in us!
If you are a female coach or entrepreneur, and you feel the burning desire to speak from the stage, lead seminars and workshops, and travel the world whilst changing lives as a speaker, then this is the program for you.
Please don't exclude yourself with one of these classic excuses. The best excuses often look like legitimate reasons - that's why they're convincing!
- I don't have time.
From a business point of view, this course is going to teach you how to make money, be seen as an expert, and grow your audience and following with superfans and devoted clients. If you don't have time for that then I'd love to know what you're actually doing in your business, as making money, being of service, and growing your audience are life-blood action steps. In this program, I will show you how to make money, serve and grow your audience in the most fun way (in my opinion!) plus, I'll offer you accountability to make sure you stay on track. I care deeply that you complete the course and get results.
- What if it doesn't work for me?
The steps in this program are tried-and-tested. If you follow the program, commit, and give it all you've got, it will work. Besides - business isn't an all-or-nothing deal. If something isn't working, we'll fix it together until it does work. The question, then, is: Are you willing to work?
- I can't afford it / I'm scared to make the investment.
It's up to you to assess if this is an excuse or a legitimate reason. The course will require some investment of your time, energy, and of your finances. If doing this course will mean that you can't feed your family, or keep a roof over your head then please DO NOT do it.
If, however, your needs are met, the funds are available, and you know that you want to become a speaker then, yes, I want you in the course. No excuses.
***
Ready to sign up and join a sisterhood of women just like you who are taking to the stage and changing the world one audience at a time?
Click enrol now to sign up - we are so excited to welcome you!
Interested but still have questions? Click here to schedule a complimentary consultation with Lauren.
Your Instructor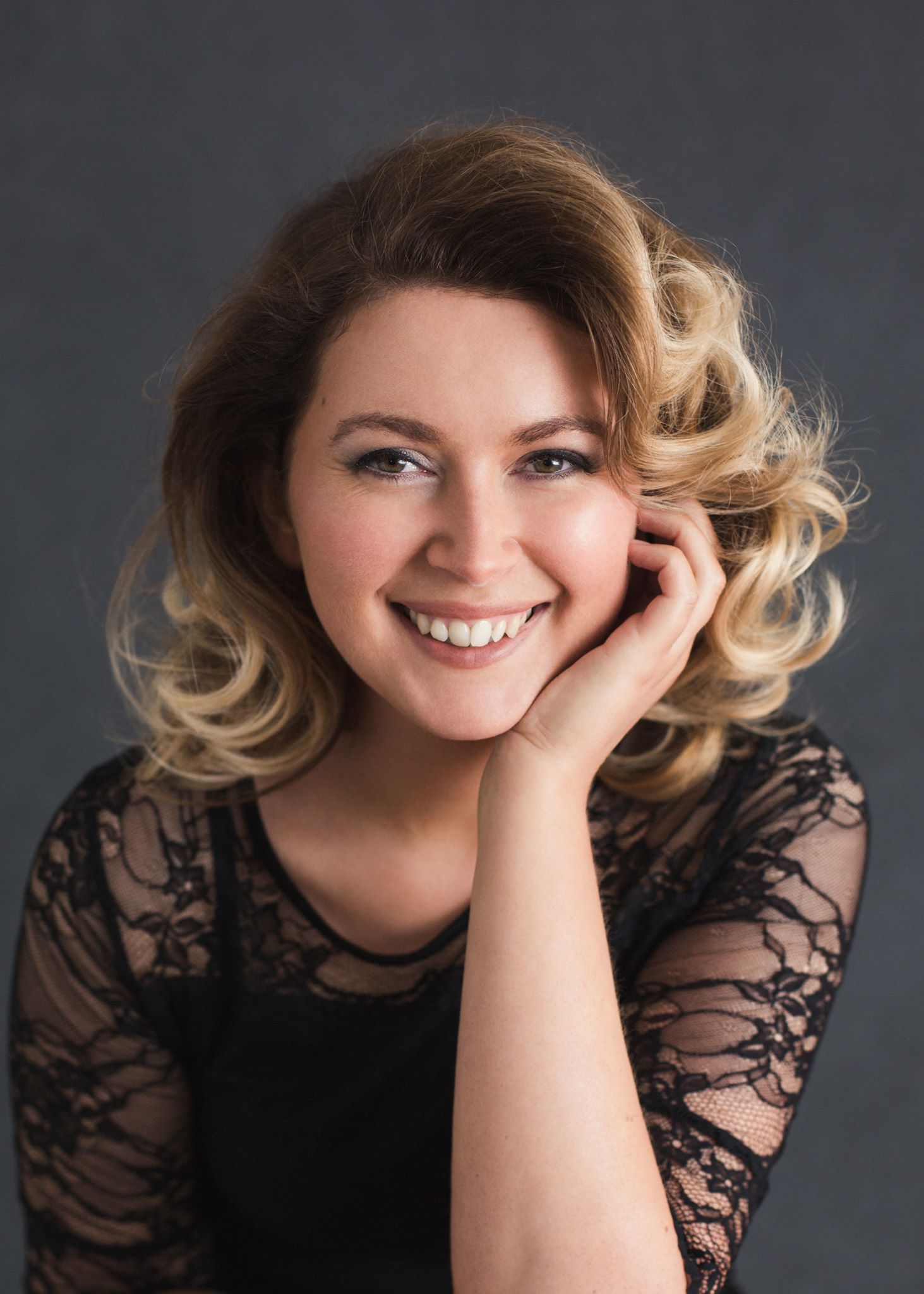 I am the winner of Speaker Factor Scotland 2019 and the author of the Amazon #1 book The Medium in Manolos, published by Hay House. I am a certified transformational coach and lifelong medium.
As soon as I learn how to do something cool, I immediately want to pass that knowledge on to you via courses, speeches, books and coaching.
My favourite smell is coffee and books. My favourite place is atop Table Mountain in Cape Town. My favourite expression is 'There are no traffic jams along the extra mile'.
My dream is to own a house in the forest with ALL the dogs and horses.
Course Curriculum
Orientation
Available in days
days after you enroll
Module 1 (Signature Talk), Week 1: Identifying your Ideal Audience
Available in days
days after you enroll
Module 1 (Signature Talk), Week 2: Story, Point, Example
Available in days
days after you enroll